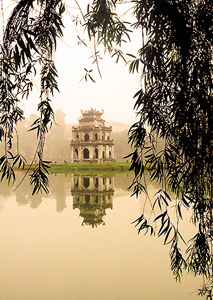 Vietnam's capital city of Hanoi has been selected in the top five best Asian cities in 2005 by readers of the US magazine Travel and Leisure.
Hanoi ranks fifth in 2005 compared with its fourth position in the 2004 poll. Bangkok is the best Asian city, followed by Chiang Mai of Thailand, Hong Kong and Kyoto.
Australia's biggest city, Sydney, has again been named the world's best, according to the 10th annual World's Best Awards readers' survey
For the eighth time in 10 years, Sydney, known for its iconic opera house, Harbor Bridge, and stunning beaches, has topped the list.
The Thai capital Bangkok is in second place in the list of the world best cities, with Italy's Rome and Florence in third and fourth places respectively. The northern Thai city of Chiang Mai made its first appearance in the top 10, placing fifth.