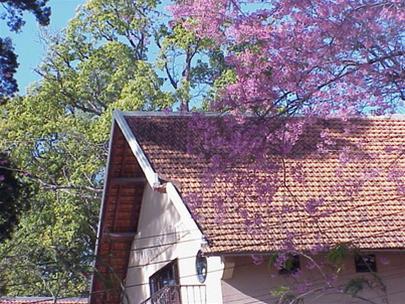 This summer, the number of Vietnamese tourists who travel abroad is estimated to double last year's. One third of them has selected "unique tours" to Europe, the United States, Japan, South Africa, Bali Island of Indonesia, Malaysia and Singapore.
European tours: More destinations
This year, usual tours to Europe have been added with more attractive destinations so that tourists can have more opportunities to make interesting discoveries. They include Marken ancient city and Denhag port of the Netherlands, Brussels square of Belgium, Eiffel tower, Versailles palace and the Seine River of France, Rome citadel of Vatican museum of Italy.
Many Vietnamese companies and organisations have booked tours abroad, particularly VIP tours to Japan, New Zealand, the United States, Australia and the Republic of Korea. They tend to combine travelling with shopping and making market researches.
Individual tourists often take tours to Hong Kong, Singapore, Thailand and Malaysia.
Shopping tours
The 2005 summer has seen the most promotions of travel companies to attract tourists. Many tourists have booked shopping tours to Malaysia, said major travel companies in Ho Chi Minh City.
The tours to Bali Island of Hoan My Travel Company have drawn a large number of tourists as well.
Travel companies also design tours to meet any demands of tourists in order to create favourable conditions for tourists.
Also at this time of the year, travel companies said the number of tourists, especially honeymoon goers, who had booked tours to the Republic of Korea was on the increase.
(Saigon Marketing newspaper)