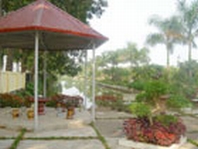 Ho Chi Minh City Tourism Department in co-ordination with the municipal agricultural and rural development department has made a survey and selected eco-tourism gardens in suburban districts to improve the quality of city tours.
The first four gardens surveyed include Hoa ca crocodile village in district 12, Minh Tam bonsai flower garden, Binh Minh tourist site and orchid garden in Pham Van Coi farm in Cu Chi district.
Promotion for these gardens will be carried out, said the agricultural and rural development department. The tourism department said they would continue to expand the survey to select destinations in Binh Canh, Thu Duc and No 9 districts for city tours.